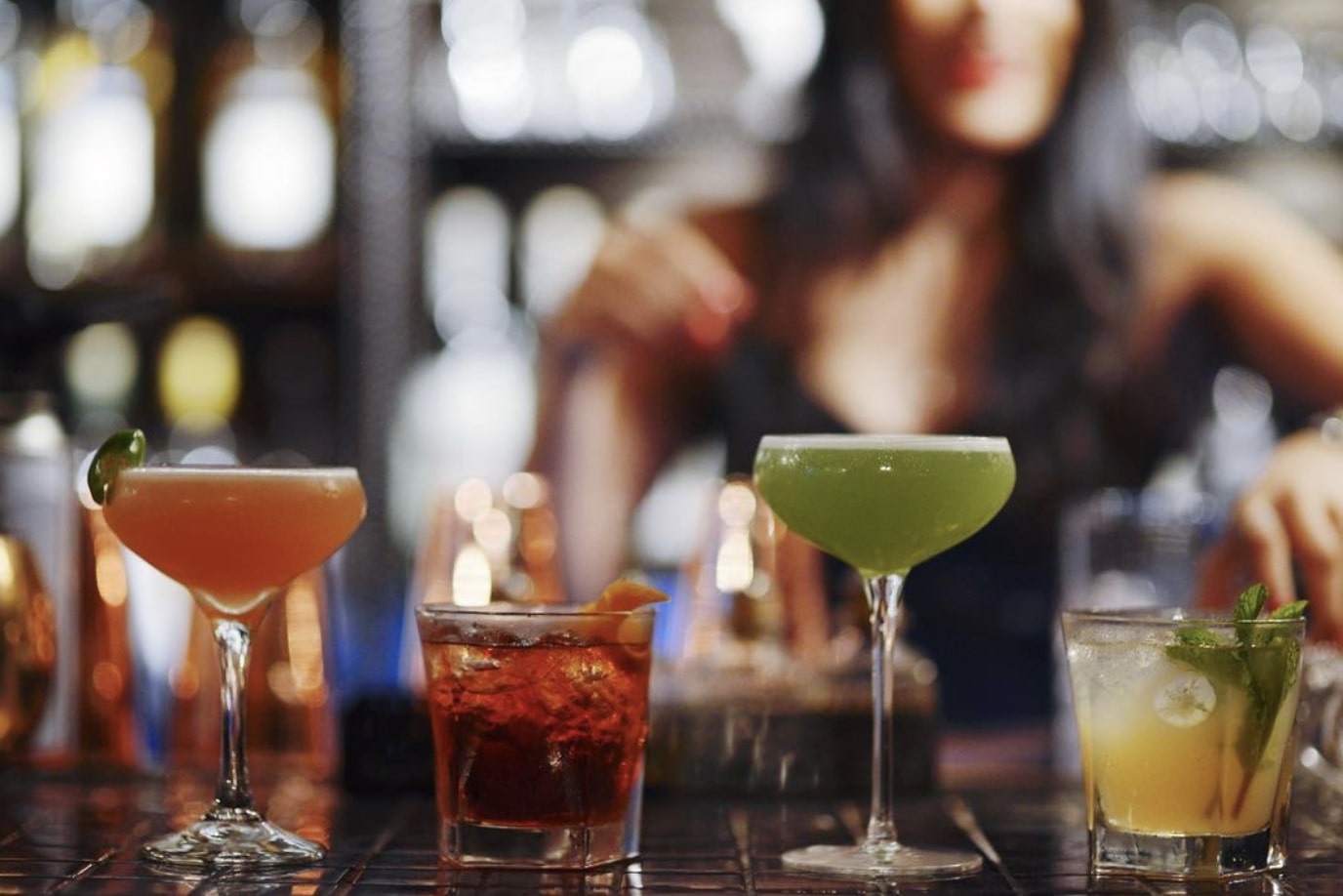 Where New Yorkers Go For The Best (And Strongest) Tequila Drinks
By Jordan Goldberg
Read More
Do you have Advil handy? I predict a hangover in your future
When it comes to New Yorkers, there are a few things that we're extra passionate about: where we get our pizza, the east side or the west side, downtown or uptown, and where we spend our Friday nights. For most city dwellers, when 5:00pm appears across on our phone screens, it's a signal to close your laptop and get the group chat going. And if you're newer to the city, the opportunity to choose the tequila-filled destination is in your hands. 
Whether it's a girls night out or date night, these are the spots New Yorkers can't get enough of: 
Located at 304 East 6th Street, Mayamezcal is an East Village staple for high-quality tequila drinks that will turn even the most passionate vodka drinker into a tequila lover. The Mexican inspired bar has over 60 different types of mezcals and tequilas, ranging from the more familiar brands like George Clooney's Casamigos and Clasé Azul to Oaxaca-made brands including El Jolgorio and Derrumbes. If you get hungry after a drink or two, they also have small plates and entrees like chips and guacamole, quesadillas, and nachos. 
Most popular drink: Spicy Rabbit ($17)
This concoction is made with spicy tequila, homemade carrot liquor, fresh lemon juice, and basil. And while carrot liquor isn't something typically used in cocktails, one reviewer said the drink is "delicious and packed with flavor." Another shared the same sentiment, "while they are expensive at $17/drink, the uniqueness of the Spicy Rabbit was something that felt worth it."
Ambience: lively, good music, not too packed
Reservations?  You can make reservations on their website mayamezcal.com for 4 – 8 people. Walk-ins are available for parties under 4 people. 
Another East Village staple, La Palapa is a vibrant Mexican restaurant located on the corner of St. Marks Place and 1st Avenue. The menu features Tex-Mex classics that transport you straight to the South, with items including al pastor tacos, brisket quesadillas, guacamole to order, and enchiladas de mole rojo. Their drink menu features every type of tequila – from Patròn to Herradura and even Don Julio 1942 – so the choice is yours when it comes to how much you're hoping to spend. 
Most popular drink: Rocks/Up Margarita Pitcher ($32)
As someone from Texas, I've found it challenging to find a margarita that really tastes like a margarita in New York City. Typically, I found that they're trying too hard – with tajin on the rim, muddled limes, and overpowering flavors that I can't quite understand. But, this pitcher of margarita (which I shared with two friends), tasted just like home. It features Olmeca Altos Plata tequila, which is made in the Los Altos region outside of Jalisco, Mexico, fresh lime, agave and Cointreau. 
Ambience: fun, young, filled with woo-girls
Reservations? It's walk-in only! For 3 people on a Saturday, I waited around 15 minutes
The La Esquina Flagship location is situated in SoHo on the corner of Kenmare and Lafayette. If you're someone who attends lots of NYC-style birthday dinners, you've probably been to this rowdy spot and enjoyed their extravagant elotes, innovative bistec con queso, and, of course, their extra strong tequila cocktails.
Most popular drink: El Macizo Con Fruta (9oz $12; Liter $34)
Made with tequila reposado and your choice of passion fruit or blood orange, this on-the-rocks margarita has tajin on the rim and half a lemon hanging off the edge. "Don't leave this place before trying the passion fruit margarita," one Yelp reviewer shared. Another shared a similar sentiment stating, "Definitely get the passion fruit margarita!"
Ambience: loud music, lots of birthday girls, rowdy
Reservations? You can make reservations on Opentable, but move quick. They go fast!
Part of The Garret Bar group, Cocteleria is a Mexican-themed cocktail bar located in the heart of NoLita. If you've spent late nights at The Garret West, a speakeasy in the West Village located above a Five Guys, you know that The Garret is great at curating a vibe with their extra heavy pours and a playlist filled with 2000s classics. What makes Cocteleria unique from the other Garret bars is that it's focused on Mexican-inspired cocktails, bites, and decor that ensure a successful girls night out. 
Most popular drink: I'm a frozen drink! ($13)
When it comes to great cocktail making, I know I can always trust the bartenders at Cocteleria, so I love a drink that puts the bartender in charge. What the menu describes as "boozy, fresh, and fun," this cocktail has been lit on fire, topped with dried oranges, or mixed with kiwi seeds. No matter what comes back at you from the other side of the bar, you're guaranteed something tasty. 
Ambience: low key, intimate, and filled with fun
Reservations? Reservations are available at Resy.com
The idea of a vegan Mexican restaurant is really, really hard for me to wrap my head around. It feels like I'm going against every fiber in my being recommending a vegan mexican spot – please excuse my dramatics. But, Jajaja Mexicana in the West Village surprised me with their one-of-a-kind drinks that blend non-traditional cocktail ingredients, such as matcha and coconut cream, with classic tequilas. I haven't tried their food, so no word on that, but I was pleasantly surprised with my choice of the Frozen Agave Sangria Swirl Margarita. 
Most popular drink: Frozen Agave Sangria Swirl Margarita ($15) 
This colorful cocktail deserves to be sipped on the beaches of Mexico, but alas, we're in New York City. It's made by swirling traditional frozen agave margarita with their homemade sangria, resulting in a yellow and pink drink topped with an orange slice. It's extra sweet, so if you have a preference for sugary treats, this drink is for you. 
Ambience: clean, aesthetically pleasing, vibey
Reservations? You can make reservations on Resy
________________________________________________________________________________
Photo courtesy of @maya.mezcal on Instagram